Welcome to Jeff's Pedalboard Page
Where there's always
"More Enthusiasm Than Talent"

Fred Nachbaur's "Real McTube II"
This is a build it yourself overdrive, using a 12AX7 tube (valve for our Brittish friends)
MP3: Clean Sample Low Gain Sample Mid Gain (kind of) Sample Max Gain Sample (These samples were recorded with a 12AX7 tube installed).

It's now five years later and I finally got around to putting my McTube II in a metal box so that I can use it!
I've made a couple of changes.
1. I'm using a 12AT7 instead of a 12AX7. This lower gain tube, to my ears, produces a smoother overdriven, and less fuzzy tone, which I like at this time.
2. I added a Baxandall tone stack for more tonal control.



All samples performed by me
Featured Effects Pedals:
Click On The Pedal For a Description

Boss Flanger Sample 1 (mp3)


Mosrite Fuzzrite Sample 1 (mp3)


Boss Compression/Sustainer Sample 1 (mp3)


Vox Wah Pedal Sample 1 * (mp3)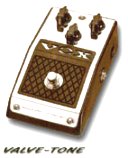 Vox Valve-Tone Sample ** 1 (mp3)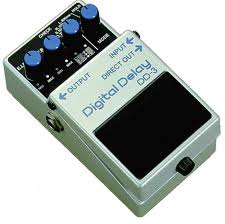 Boss Digital Delay - Sample not recorded. Similar to Dan Echo (below)


Boss Equalizer - Short Samples at Various Settings (mp3)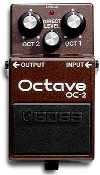 Boss Octave - Sample 1 (mp3)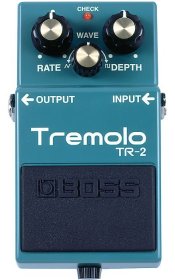 Boss Tremolo - Sample (mp3)


Danelectro Dan Echo Sample 1 (mp3)


* Backup provided by Vision Music Jam Central Station
** Backup provided by www.harmonicalessons.com

These pedals are powered by the Voodoo Lab Pedal Power

---
Home
My Hard Rock Cafe Guitar Pins
Guitar Stuff
jeff_leites@yahoo.com